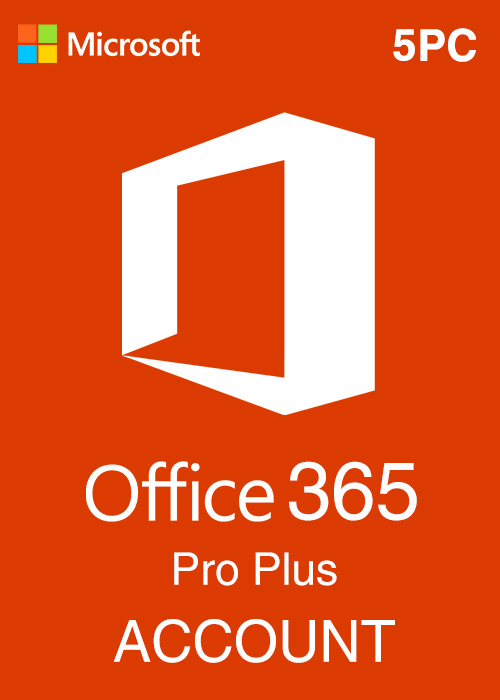 Microsoft Office 365 Account Global 5 Devices
Price:
USD 216.73
USD 32.35
-85%
Platform:

Region:
Tags: Software
Stock: In Stock
Quantity:
Product Description
Please change the PW once you get it. Please remember you can't change the ID of the account.
Get the latest Microsoft Office software now!
Office 365 gives you access to the latest available Microsoft Office suite of applications. Office 365 allows you to FREE upgrade whenever Microsoft releases a newer version of Office in the future.
With this, you can get all your favourite Microsoft Office applications including Word, Excel, Powerpoint, Access, OneNote, OneDrive, Outlook, Publisher and MUCH MORE!!! You are also entitled to 1TB OneDrive cloud space to store all your personal documents. (Please note that Publisher and Access are only available for Windows but, not for Mac)
YOU GET ONLY 1 USER ACCOUNT WHICH CAN BE USED ON 5 DEVICES!
This is a NEW account, there is no CD/DVD, physical copy, license key orserial code!If you get any questions or concerns, please send us a message before buying.​​​​​​​​​​​​​​​​​​​​

Dont buy this particular product, but other products are good. If you get this produt it feels like you are using someone else account and looks like your datas are being monitored by some organization admin.

Contacting the customer care they replied "we have said this is a new account, not your own".
I dont know what this means and then they stopped responding.

If you buy this the account will not even have your name on it but you can see some other names on it and for doing anything you will be told to contact the organization admin, where you will find no one from the customer care. This particular product is a fake...
Write a Review
The programe has been failed submitted to the system
The programe has been successfully submitted to the system