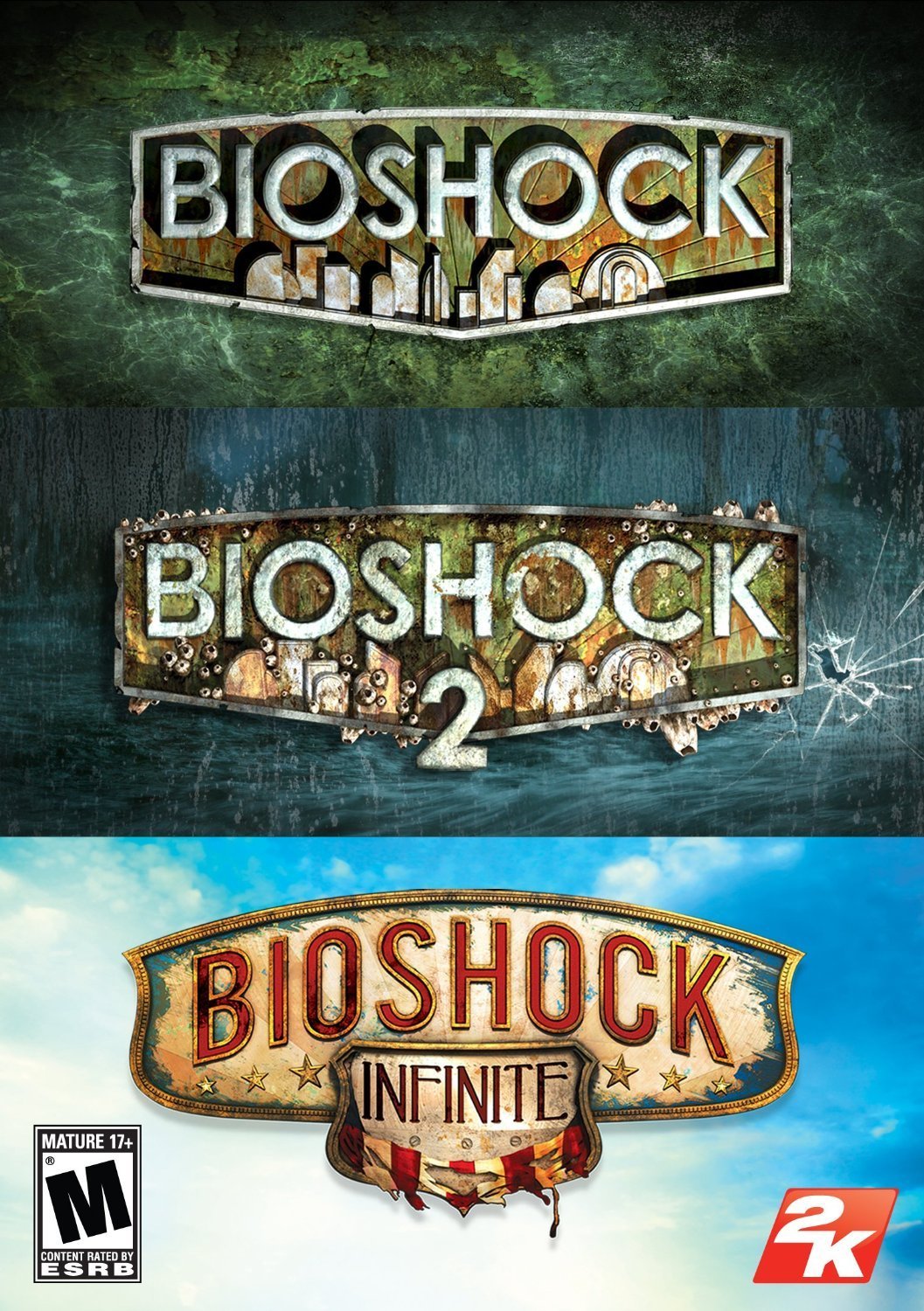 Bioshock Triple Pack STEAM CD KEY GLOBAL
Platform:

Region:
Tags: ACT FPS
Stock: Out of Stock
Quantity:
Product Description
BioShock is a shooter unlike any you've ever played, loaded with weapons and tactics never seen. You'll have a complete arsenal at your disposal from simple revolvers to grenade launchers and chemical throwers, but you'll also be forced to genetically modify your DNA to create an even more deadly weapon: you. Injectable plasmids give you super human powers: blast electrical currents into water to electrocute multiple enemies, or freeze them solid and obliterate them with the swing of a wrench. Bioshock 2 Set approximately 10 years after the events of the original BioShock, the halls of Rapture once again echo with sins of the past. Along the Atlantic coastline, a monster has been snatching little girls and bringing them back to the undersea city of Rapture. Players step into the boots of the most iconic denizen of Rapture, the Big Daddy, as they travel through the decrepit and beautiful fallen city, chasing an unseen foe in search of answers and their own survival. Bioshock Infinite Indebted to the wrong people, with his life on the line, veteran of the U.S. Cavalry and now hired gun, Booker DeWitt has only one opportunity to wipe his slate clean. He must rescue Elizabeth, a mysterious girl imprisoned since childhood and locked up in the flying city of Columbia. Forced to trust one another, Booker and Elizabeth form a powerful bond during their daring escape. Together, they learn to harness an expanding arsenal of weapons and abilities, as they fight on zeppelins in the clouds, along high-speed Sky-Lines, and down in the streets of Columbia, all while surviving the threats of the air-city and uncovering its dark secret.
Be the FIRST to Write a Review! Give away surprise gift to one lucky user in the reviews per week.
Write a Review
The programe has been failed submitted to the system
The programe has been successfully submitted to the system