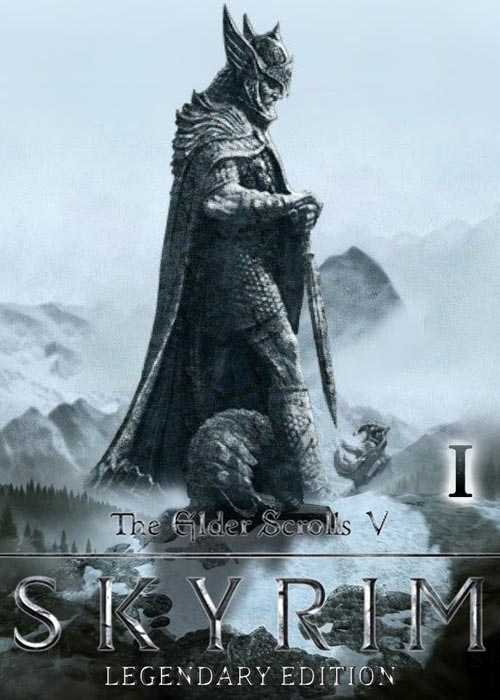 The Elder Scrolls V Skyrim Legendary Edition Steam CD Key EU
Platform:


Region:
Tags: ACT AVG RPG
Stock:
Available for order
bestseller! Demand exceeds supply!We are replenishing our stock,We will send the keys to your email within 48 hours from your reservation.
Quantity:
Product Description
The Elder Scrolls V: Skyrim - Legendary Edition is the definitive way to play the latest entry into Bethesda's signature franchise. Become a Dragonborn, a person able to take the power of draconic Shouts and turn it on the suddenly invading legendary reptiles. Take part in the civil war between Stormcloaks and the Empire. Become the Companion, an assassin, or the most notorious criminal that Skyrim has ever known. Or all at once. Whatever your choice, The Elder Scrolls V: Skyrim - Legendary Edition will provide enough adventures to last for years.

Features:
Live Another Life, In Another World - Play any type of character you can imagine, and do whatever you want; the freedom of choice, storytelling, and adventure of The Elder Scrolls comes to life in one legendary experience complete with added weapons, armor, spells, and shouts from all three official add-ons.

Dawnguard - The Vampire Lord Harkon has returned to power. By using the Elder Scrolls, he seeks to do the unthinkable - to end the sun itself. Will you join the ancient order of the Dawnguard and stop him? Or will you become a Vampire Lord? In Dawnguard, the ultimate choice will be yours.

Hearthfire - Purchase land and build your own home from the ground up - from a simple one-room cottage to a sprawling compound complete with an armory, alchemy laboratory, and more. Use all-new tools like the drafting table and carpenter's workbench to turn stone, clay, and sawn logs into structures and furnishings. Even transform your house into a home by adopting children.

Dragonborn - Journey off the coast of Morrowind, to the vast island of Solstheim.Traverse the ash wastes and glacial valleys of this new land as you become more powerful with shouts that bend the will of your enemies and even tame dragons. Your fate, and the fate of Solstheim, hangs in the balance as you face off against your deadliest adversary – the first Dragonborn.

Be the FIRST to Write a Review! Give away surprise gift to one lucky user in the reviews per week.

Write a Review
The programe has been failed submitted to the system
The programe has been successfully submitted to the system